Everyone has those little things that they appreciate. We thought that introducing some of ours would give you an impression of who we are...
Julia:
'What You Know' is my favorite song, but a friend of mine told me about this band and it's been my favorite ever since.
'Cajun Shrimp'- Some like it hot.
What do I look for men? Sperry's.
Soraya:
Because I spent my middle and elementary school years in Hawaii, I'm obsessed with all things tropical.
"We gon' come together, We gon' celebrate. We gon' gather round like it's your birthday"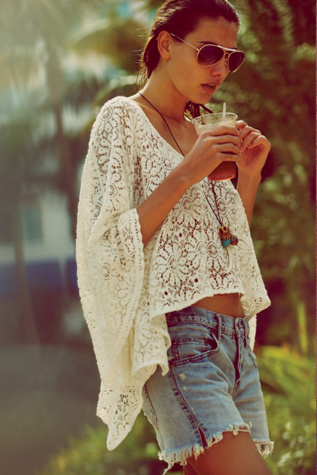 I'm absolutely, undeniably in love with this look from Free People.
Red velvet cupcakes: the way to my heart.
Pictures via We <3 It
Google Images
Freepeople.com